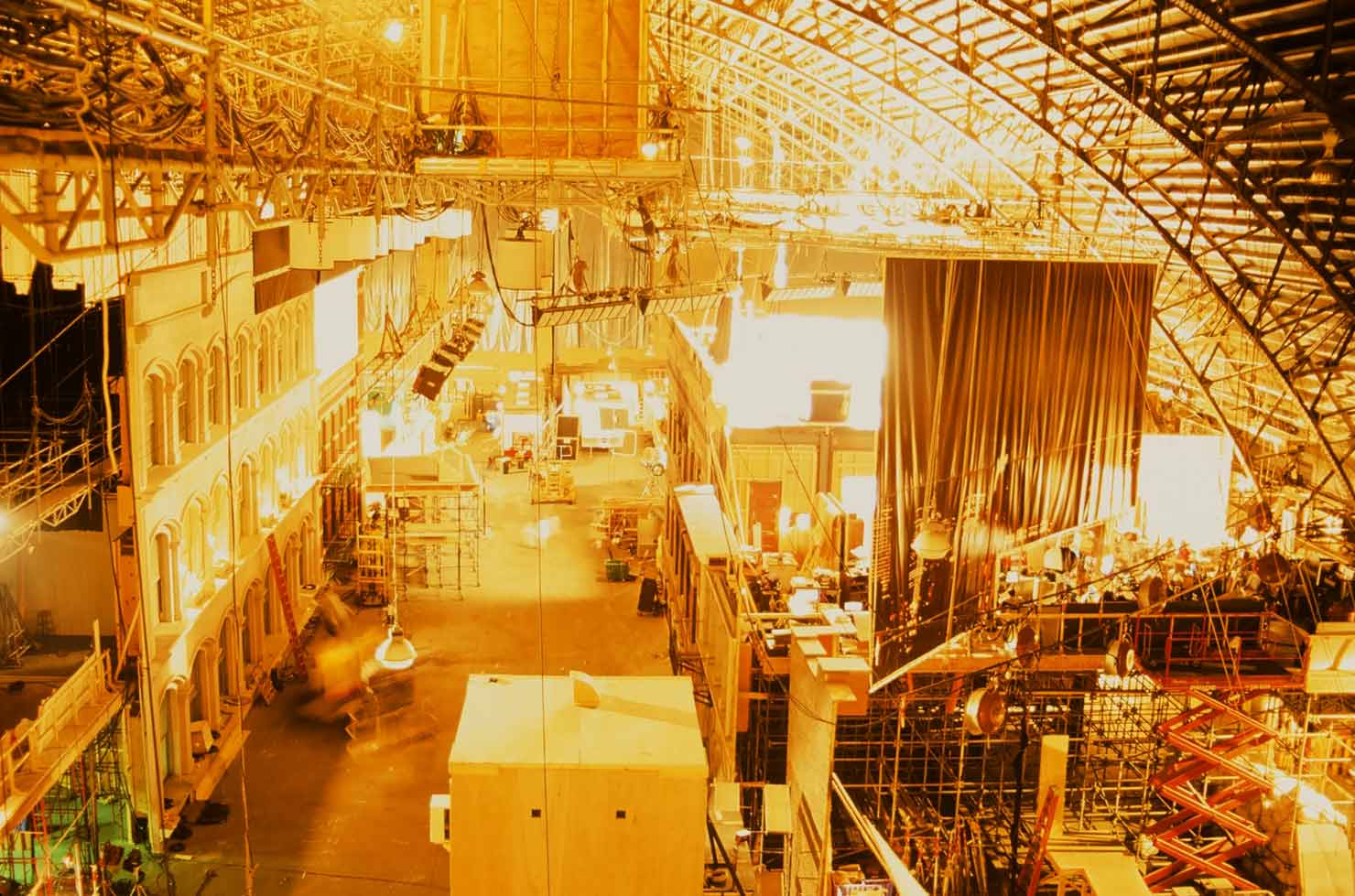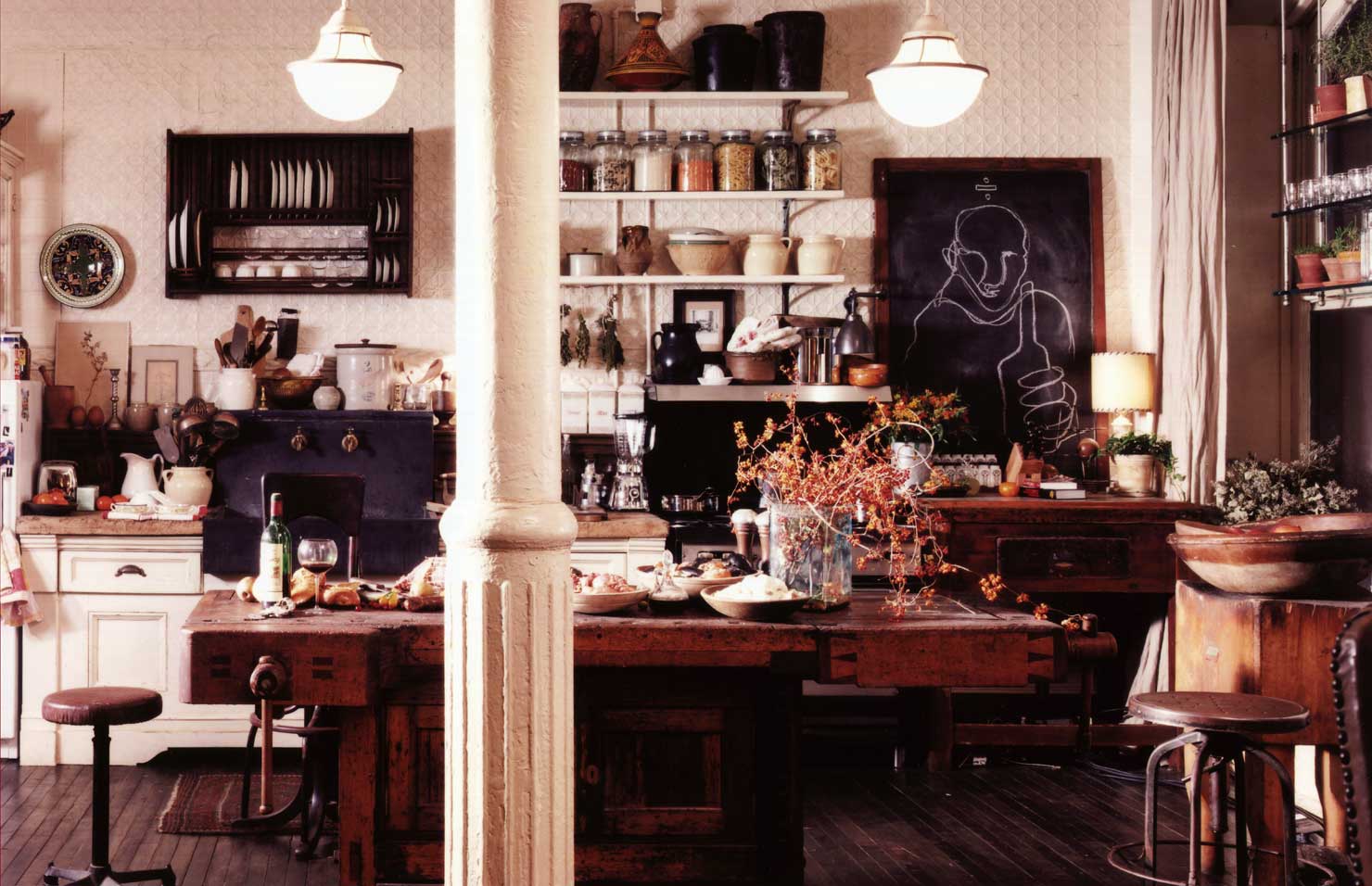 Set in a SoHo loft, 'Addicted to Love', a Warner Brothers production, in 1996, was Robin and Stephen's first big studio film as designers. They built the set in the Brooklyn Armory, and essentially re-created Wooster Street, both the building facades and the interiors. In the script, Matthew Broderick's character records people's behavioral quirks in a journal—smiles, grimaces, winks, eyebrow lifts. Stephen fondly recalls the sessions in which director Griffin Dunne would articulate these quirks, and Stephen would sketch them.
RS: On a design level, 'Addicted to Love' was a precursor to our apartment. We were already starting to experiment with a combination of custom making and scavenging. Things we'd dream about—we'd just make them. On a movie, it's as if you're Santa; you turn around in your workshop and there are two hundred people there. So Stephen and I think, "Okay, we can build this. Let's build that! Let's build everything!" We built the buildings and started making furniture on
 
that project. Once we started building things on that scale, there was no turning back.
SA: It was very educational, architecturally, to be able to measure up these buildings and re-create them on a stage. The shots would cut back and forth between the real location and the stage set; they needed all the exteriors to seamlessly tie the whole thing together. It was a sea of architecture and scaffolding and flies and catwalks. And that was super intense to be around. It made us want the challenge of even bigger movies.
RS: Our work in film was incredible because we got to experiment with so many different kinds of spaces. Apartments, bathrooms, offices, garages, decaying buildings, staircases, swimming pools— ordinarily, as a designer, you would never possibly get to design and build that many things in ten years.