The Ace Hotel NY . New York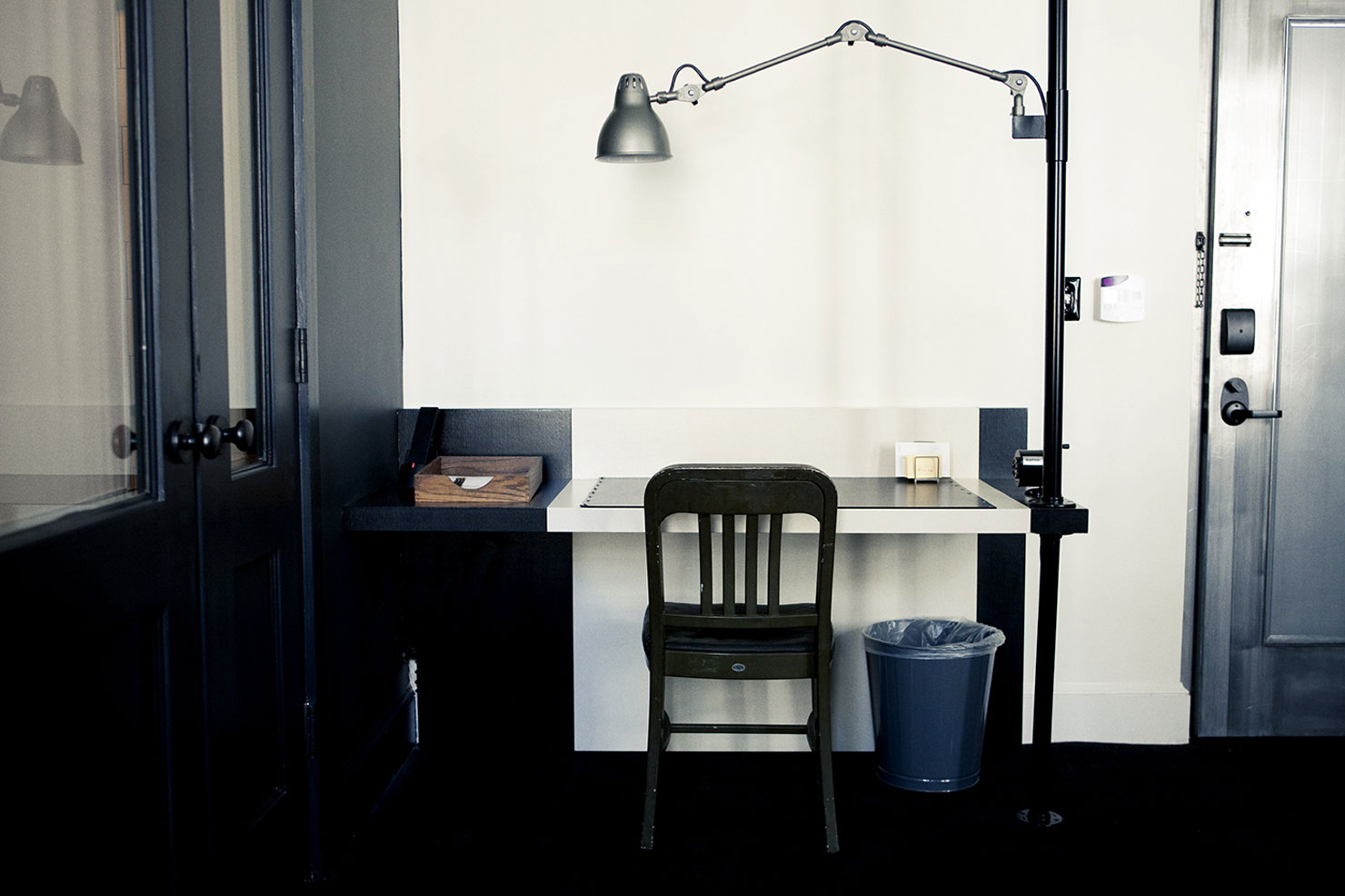 Located on the corner of Broadway and West 29th Street is the New York Ace Hotel, a 1904 SRO, originally The Hotel Breslin. Known as Tin Pan Alley in the early twentieth century, the area teemed with musicians and songwriters, George Gershwin and Irving Berlin among them. The landmark building is located in New York's first neighborhood to be electrified with lighting and signage. By the time Roman and Williams arrived, the space had an air of neglect, strewn with torn furniture and poorly made pieces. Intrigued by its peculiar fugitive quality, Roman and Williams constructed a narrative around the idea of "a grand dilapidated country house, taken over by a kid throwing a big party and trashing the place while his parents weren't around". They infused the entire 1904 landmark, including the Breslin Bar and Dining Room, with a moody vibe achieved by combining vintage and found objects, custom furniture and art.
In the lobby, that meant retaining an original stained-glass ceiling, now complemented by oak paneling lifted from a Park Avenue apartment. Punk inspired club chairs paired with comfortable sectionals add a pop of red to the space. The lobby feels grand yet relaxed; mysterious yet familiar. The rooms are designed to feel like very cool apartments, with Smeg refrigerators, Saarinen chairs and custom furniture, vinyl LP's, and Gibson guitars (Break a string? Replacements are available at the front desk.). The entire hotel is outfitted in either custom Roman and Williams pieces or hard-won vintage finds.