East Fourth Street . New York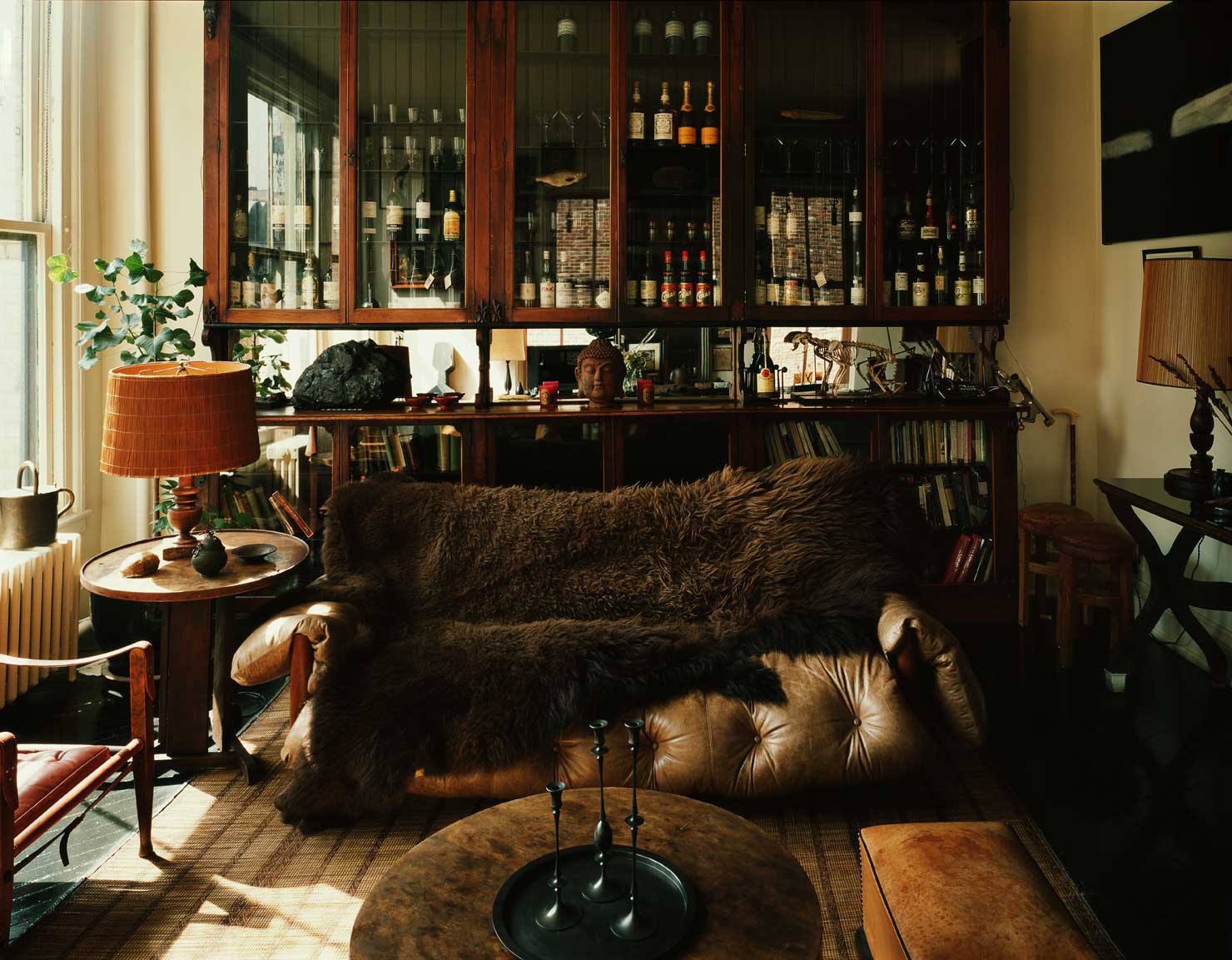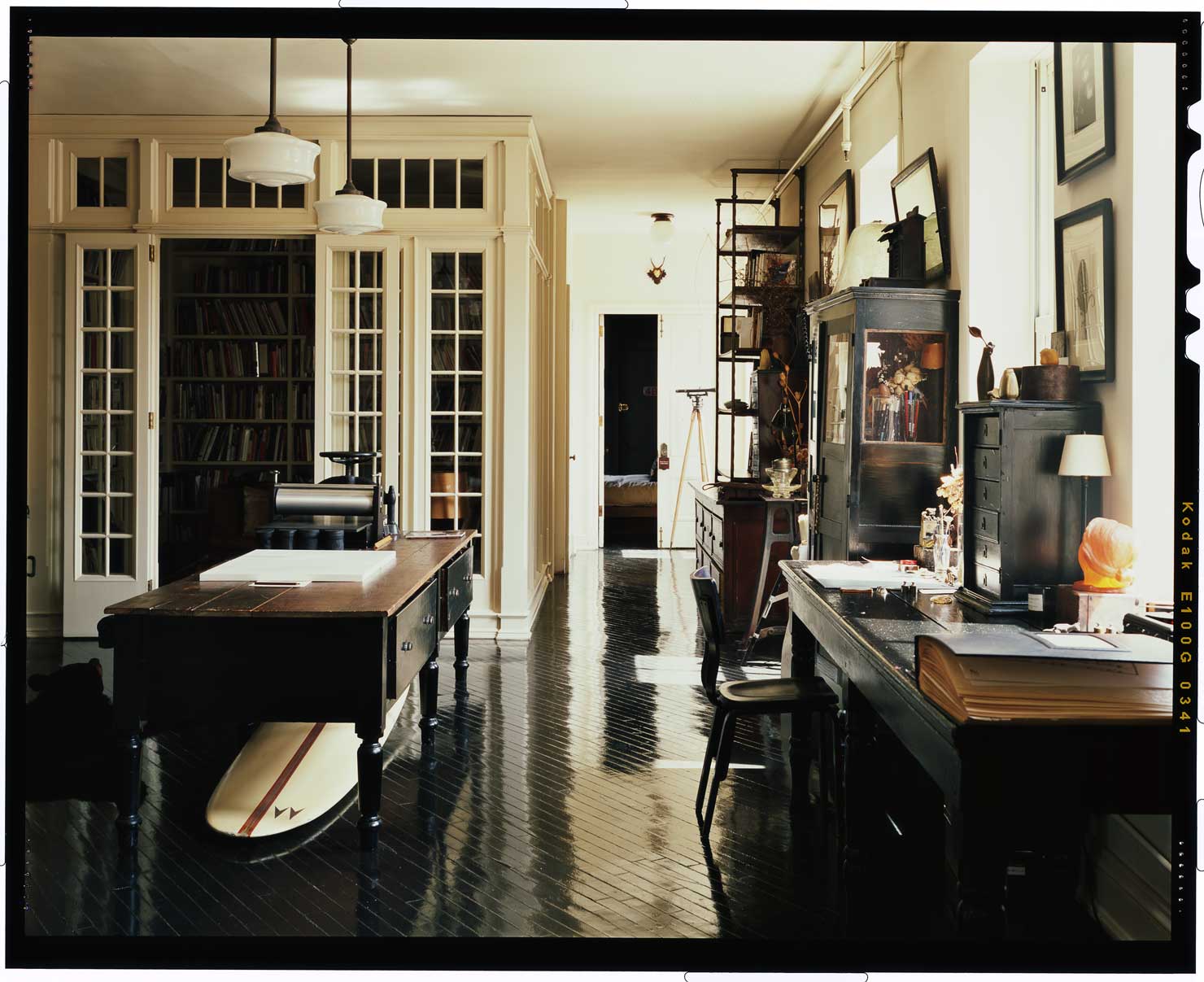 As the personal residence of Roman and Williams' principals Robin Standefer and Stephen Alesch, the 4th Street loft was converted from an industrial work space into an iconic downtown New York City residence that has been published in design magazines across the globe and serves as a source of inspiration for many.
From its high-gloss black floors to its carefully constructed glass enclosed library, the loft stands as a hallmark Roman and Williams design, expressing the firm's commitment to the use of natural materials, expert craftsmanship, and vintage furnishings and objects. It is a perfect merging of their work and life and represents their inimitable style.