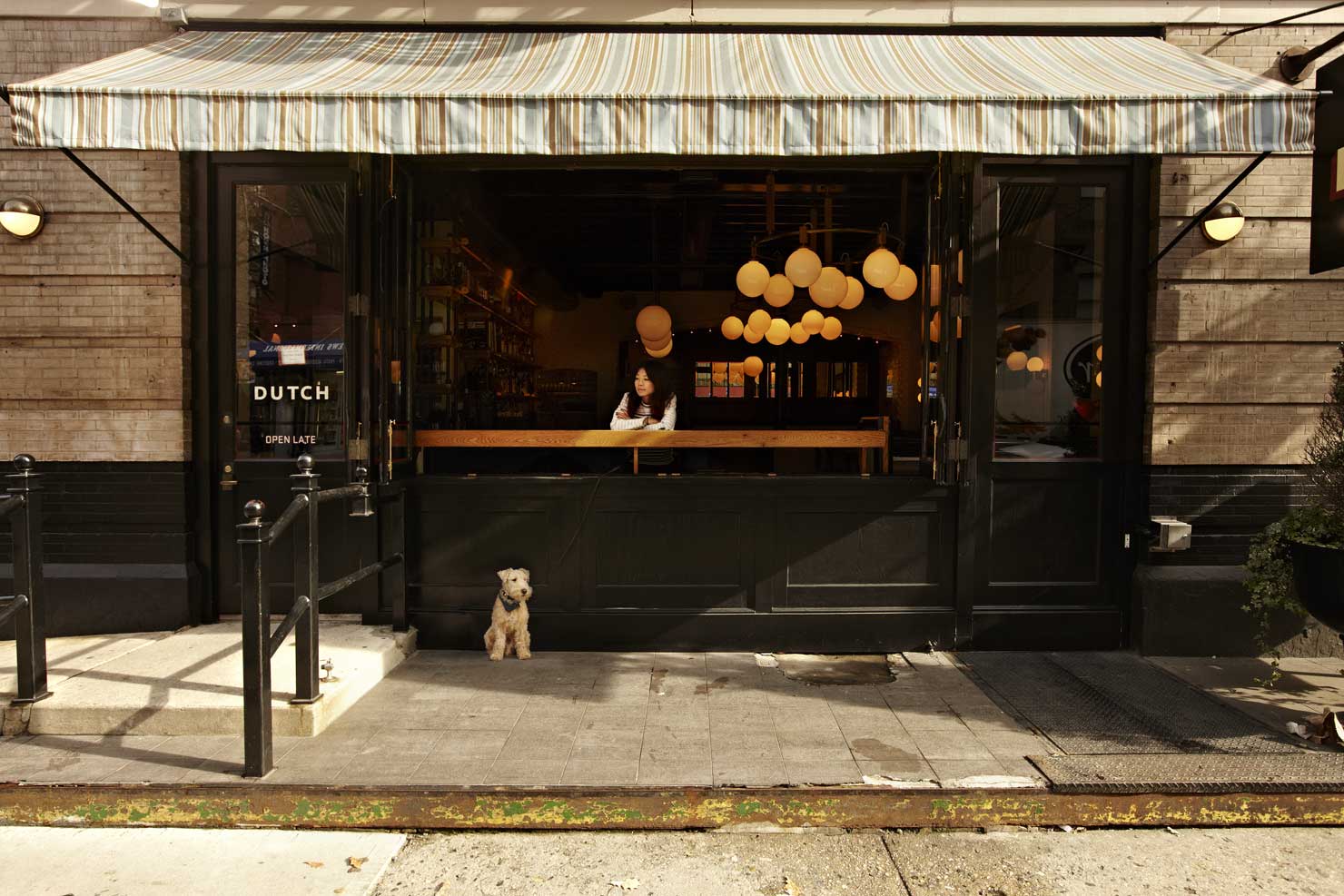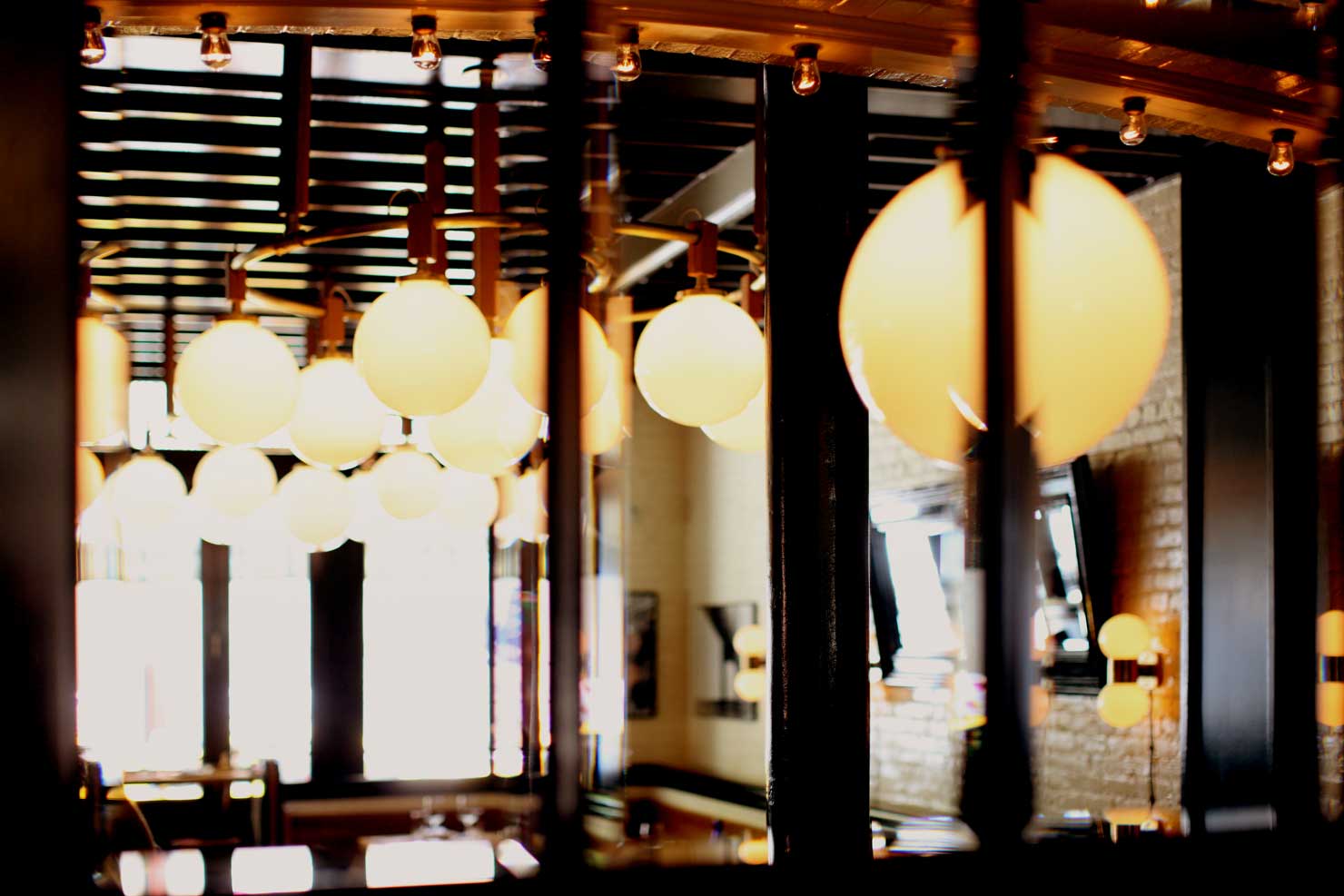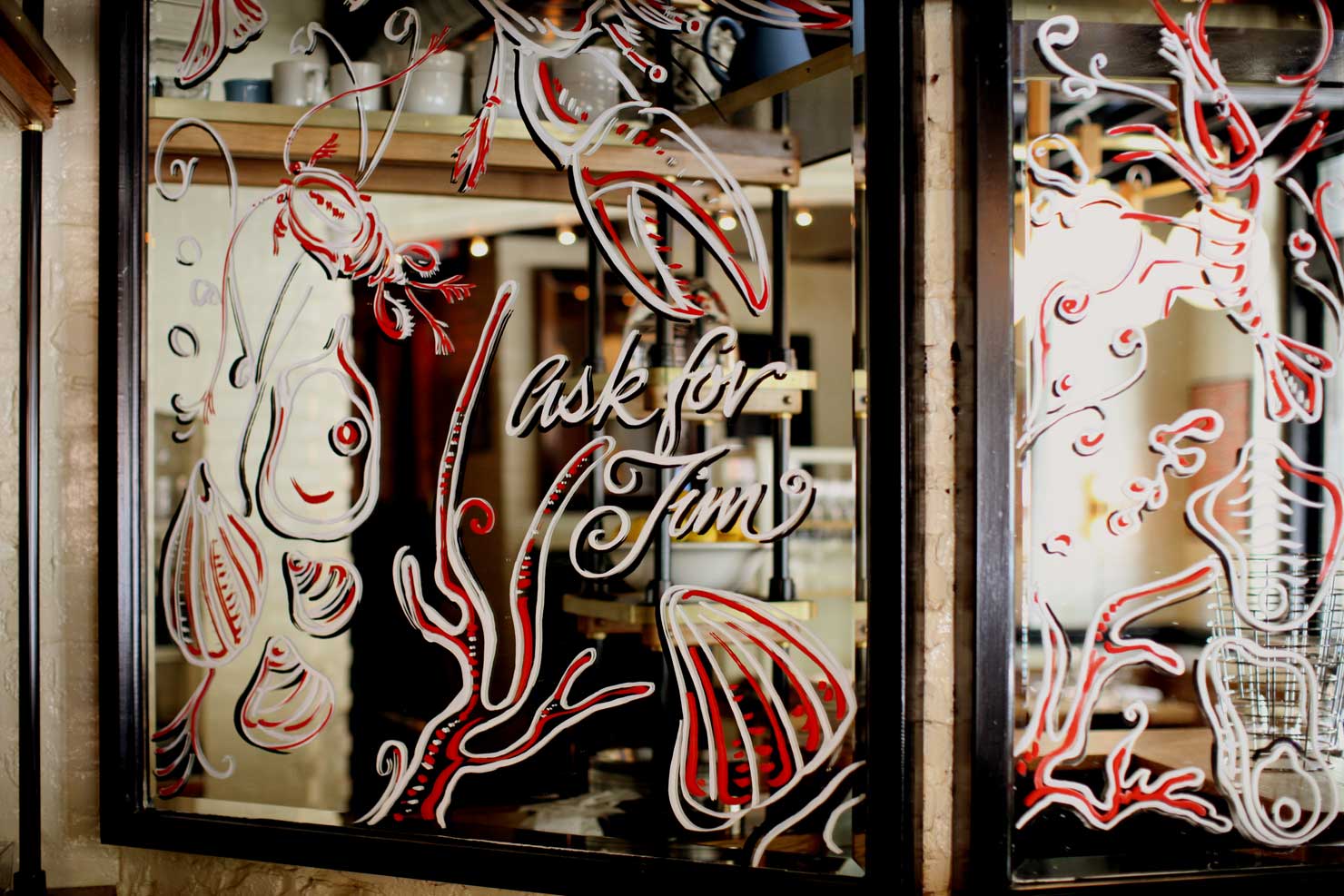 The restaurant is on the corner of Prince and Sullivan in SoHo, a leafy corner that for years held the Cub Room. Roman and Williams totally renovated the restaurant that now has three main dining areas.
All white brick and rubbed wood and high gloss ceilings. We made everything by hand from all the lights to the wooden banquets. With huge wooden light fixtures half dipped in red that The New York Times compared to massive pencil tops by Claes Oldenburg. We wanted to create a fresh take on an American Classic. A familiar place that would age well and was made to last.
The entire space is an exercise in looking both forward and back, in combining the formal and the informal – from the history of the space, to the eclectic menu, to the mix design references inside.
Inspirations range from early SoHo to American roadside diners to great Scandinavian Modernists like Alvar Aalto. Booths are inspired by horse stables with thick wood handrails and the oak was, and still is, plentiful throughout New York's history.