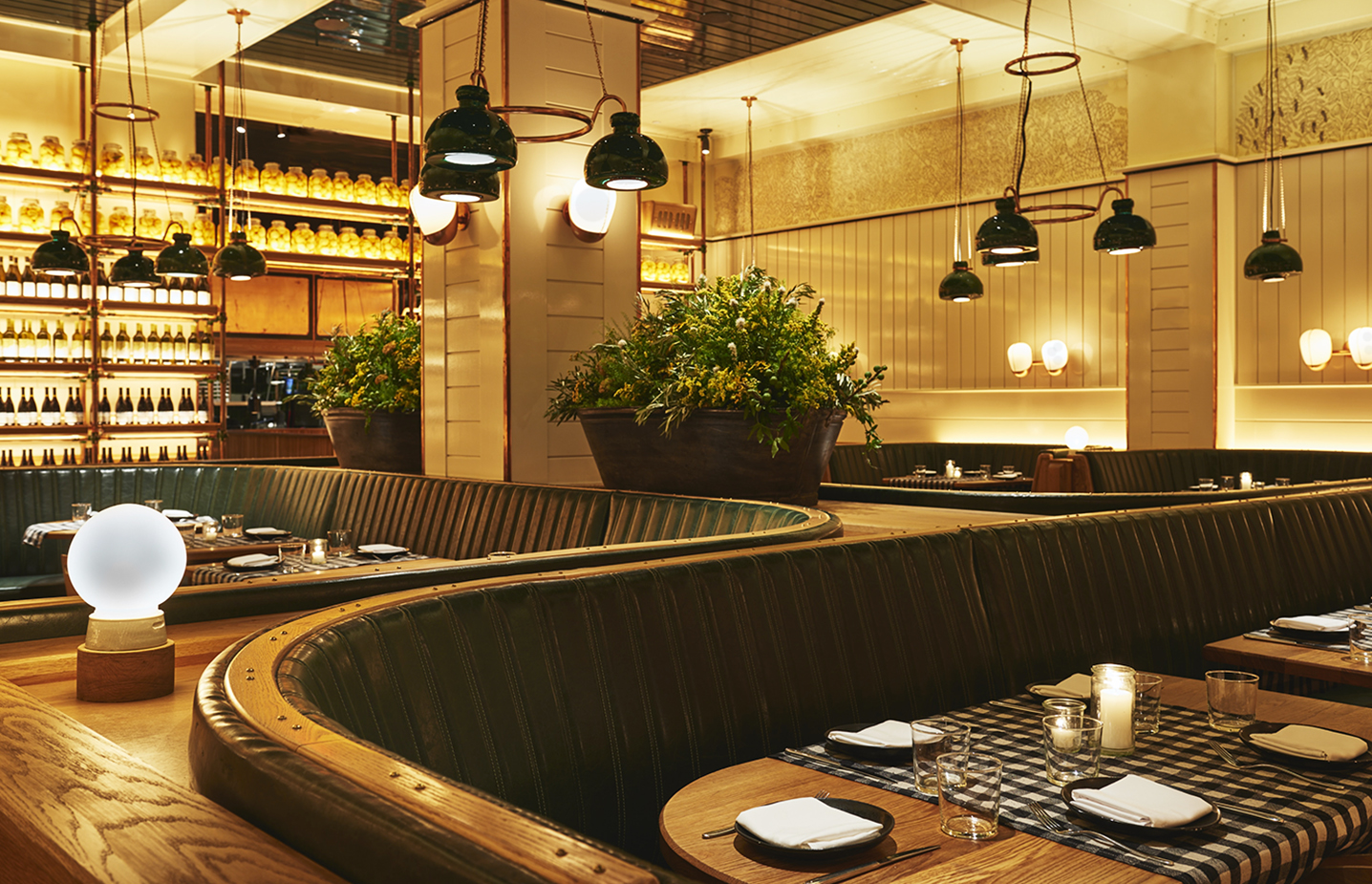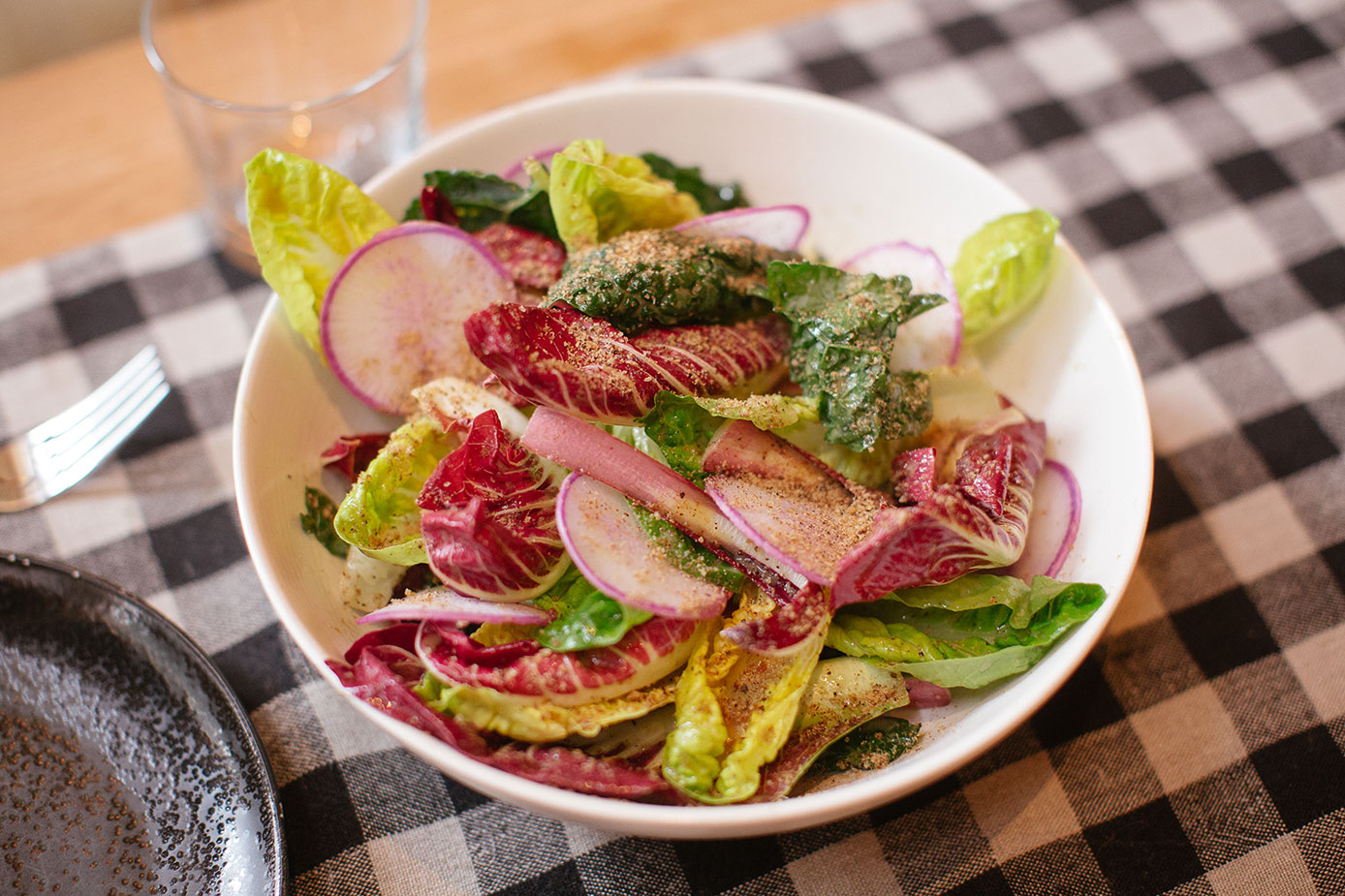 On a side street off of Park Avenue, Upland New York expresses the agricultural backbone of California with its remarkable array of produce and a uniquely American tradition of working and eating from the land. The design is focused on capturing a crisp, fresh, casual quality that marries perfectly with Roman and Williams' signature glamorous yet organic touch.
Clad head to toe in rich, creamy paint combined with sturdy oak floors, within the space wood, leather and other lush natural materials are creatively combined to create pieces that are weighty and full of substance. The palette is decidedly bright, with green and copper creating a lively contrast.
The use of copper throughout the space anchors the room, expressing the rapport of cookery and utility, two key values in Upland's spirit, reflected also in the lights and life from the kitchen and the street.
Roman and Williams' custom-designed furnishings add a cohesiveness to the room; a complement of stools of copper and black leather embrace the bar, while the firm's custom light fixtures march down both sides of the high-ceilinged open dining room. The Californian spirit and aesthetic of Upland is evident in the design of the restaurant: light, welcoming and full of vitality, both of the earth and elevated.