Viceroy New York . New York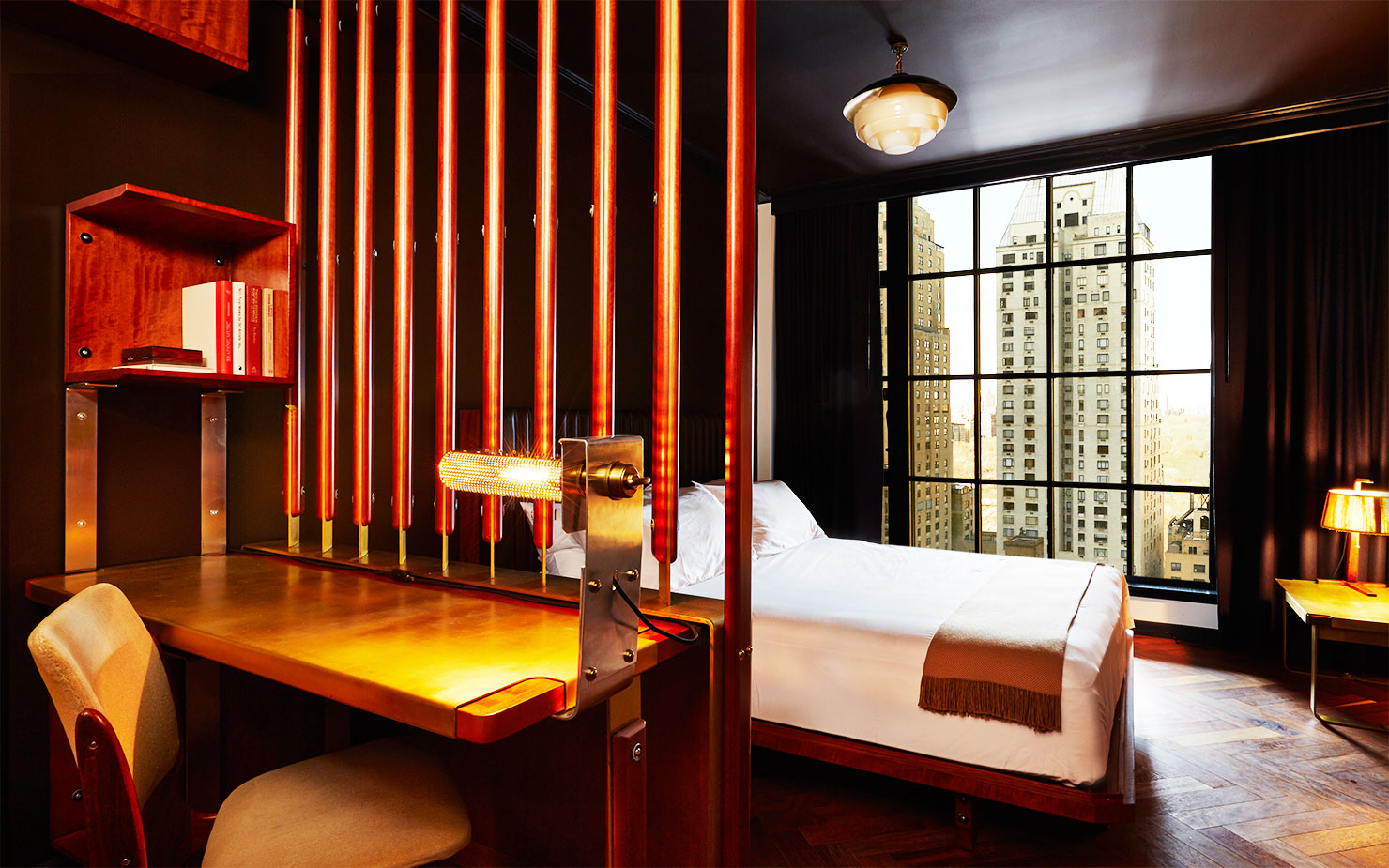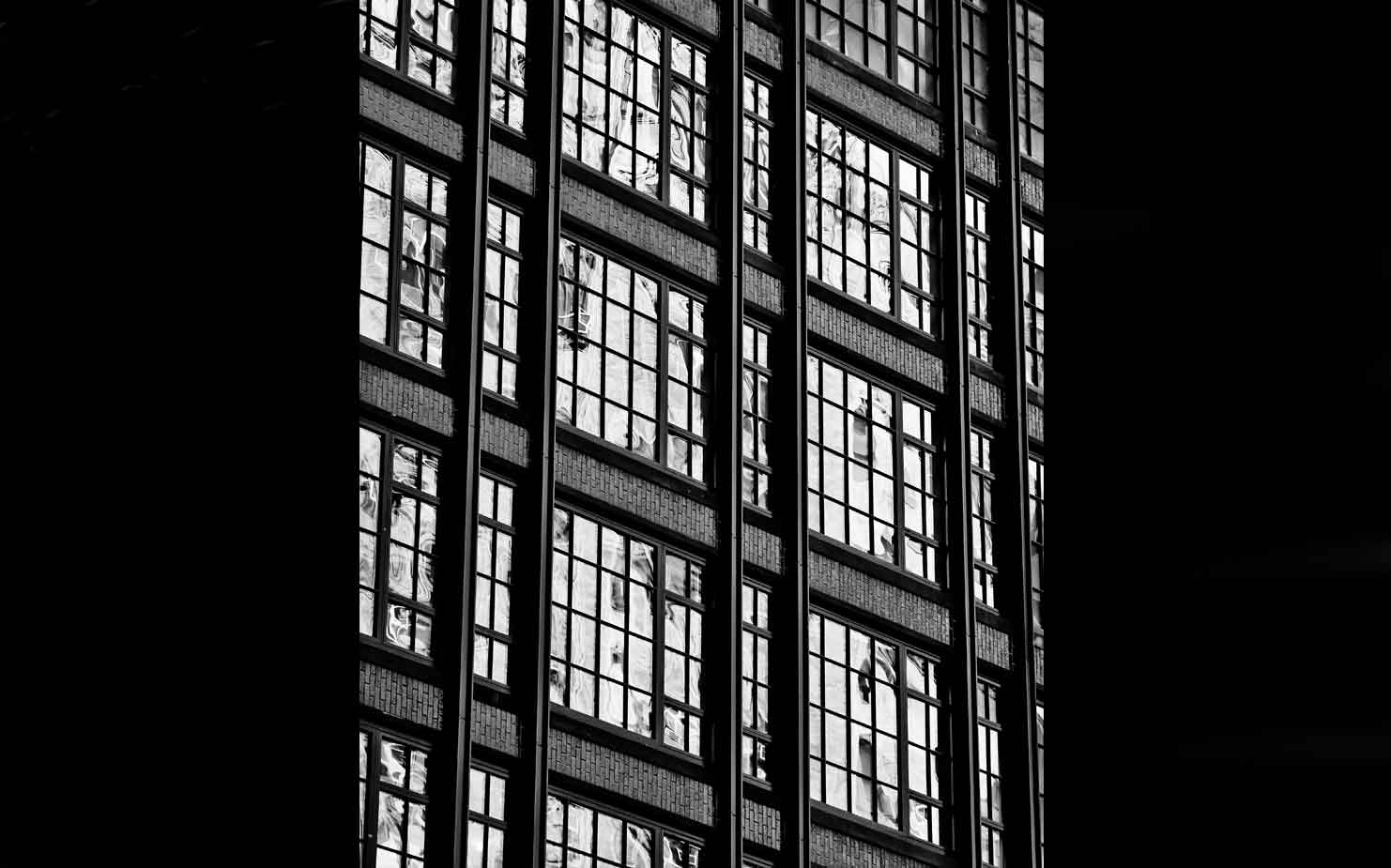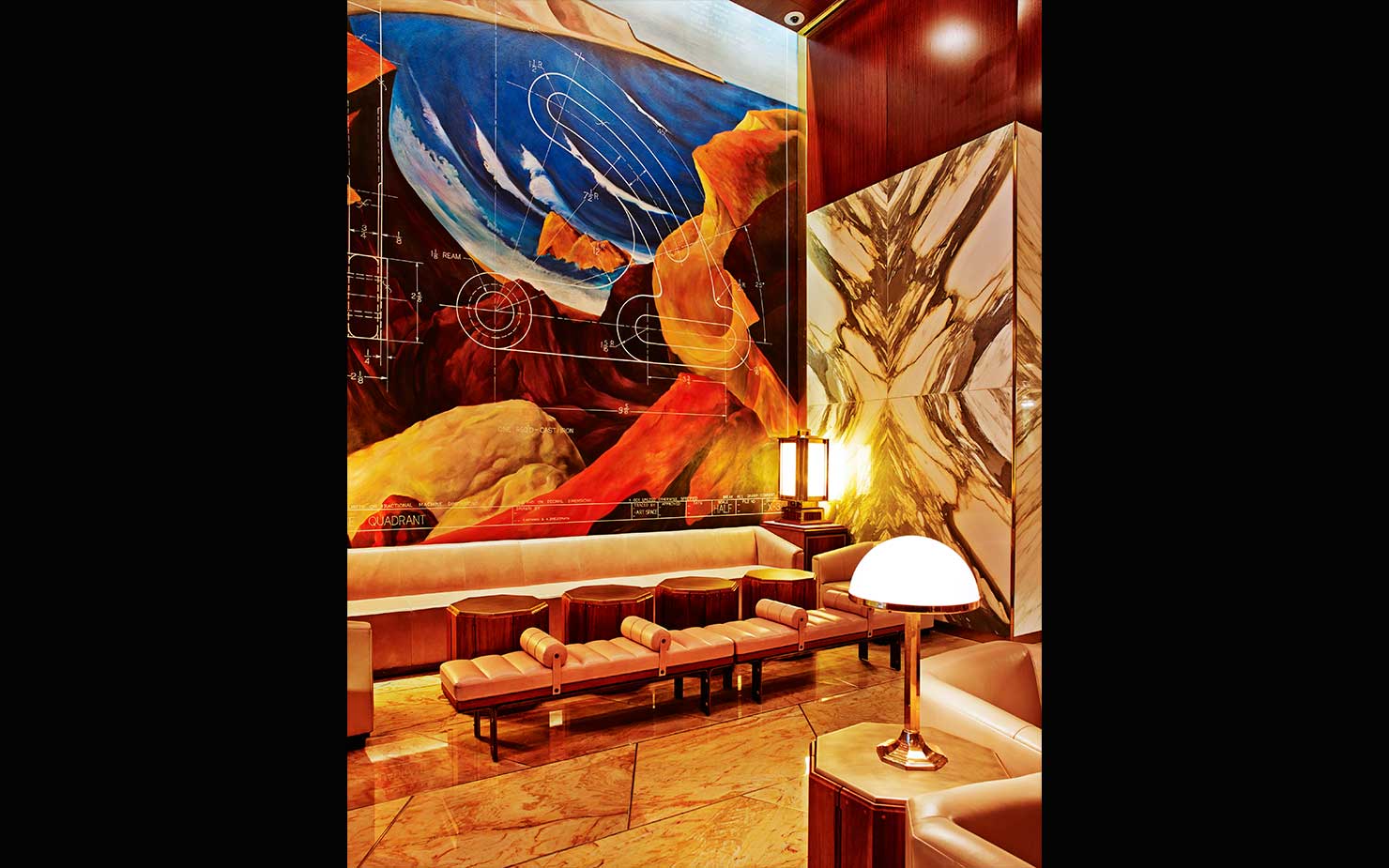 As a part of 57th street's midtown resurgence in 2013, Roman and Williams rose to the occasion with its first ground-up hotel. Robin Standefer, Roman and Williams principal stated, "an inspiration for the design of the building originally came from a Noir concept – Noir as in 'Film Noir', the notoriously stylish crime dramas of the 1940's, collision of the Old World and the New World. That's where we want to be, that's where we want to live, and that's what we want to share with the people who work, stay and drop in at the Viceroy."
The Viceroy's black façade's intricacies are the first grand impression to any visitor. Made of iron-spot black brick, with vertical steel struts, and black muntined windows, the exoskeleton of the structure is the firm's modern interpretation of Mies Van Der Rohe benchmark, it's "our version of Neo-Meisan," says Stephen Alesch-- Roman and Williams' principal.
The interior constantly reminds its visitor that you are indeed in the masculine city of New York. Visitors are first greeted by a stunning Thomas Hart Benton-inspired mural, composed by Alesch and Art Space NYC.
Defined by heavy Ponazzo marble, honey-toned woods and exotic iroko wood, leather, a mix of metals (brass and aluminums), tambour paneling, perforated brass and hardware, and custom-designed lighting collections – the rooms of the Viceroy Hotel are handsome, strong, and elegant. These strong touches give the each corner of this structure shadow, depth, and layer, with nothing left plain or empty, thus giving an impression that this was the touch from an atelier. "We wanted the rooms to be tailored like a suit," says Alesch.